Getting the Measure of Humanity: or, Taking 'Life is a Work of Art' Literally
STEVE FULLER
What it means to be 'human' and whether the human must be the measure of all minds inevitably returns us to Kant. Kant himself was drawn to the concept of 'judgement', which he interpreted in terms of the then-emerging science of 'aesthetics'. Aesthetics positioned the human as a being called to integrate diverse and often contradictory sensory inputs into a coherent whole in the name of 'autonomy', which is in turn exercised through judgement, which of course is also informed by reason. What modern philosophy calls 'epistemology' and 'ethics' reflects Kant's view that human judgement forms two rather different but coexistent wholes as part of its 'worldview', another term from the aesthetic lexicon. The trajectory out of Kant to the German idealists, Schopenhauer and Nietzsche was largely about trying to achieve a higher, more synthetic aesthetic vision of the world, which typically involved what Nietzsche called a 'transvaluation' of the way we see the world from either a strictly epistemological or ethical standpoint.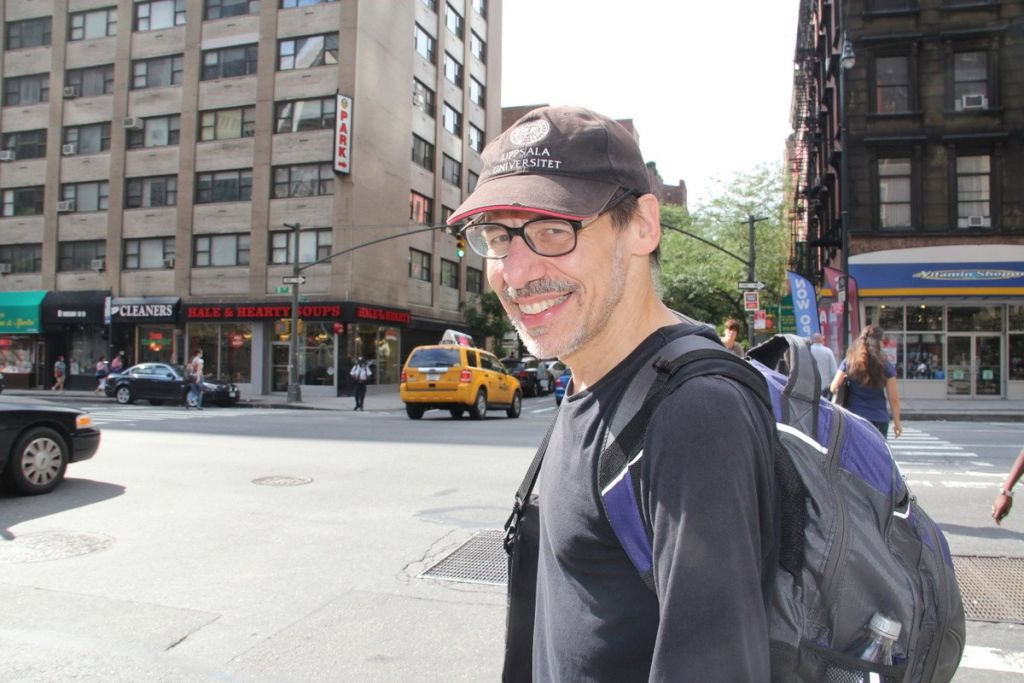 Senior Fellow at c:o/re (10/21-09/22)
Steve holds the Auguste Comte Chair in Social Epistemology in the Department of Sociology at the University of Warwick, England. This article is an opening statement for the 18-19 May workshop on 'The Human Measure and the Measure of All Minds'.
Nietzsche's somewhat ironic conclusion, already intimated in Kant, is that such a transvaluation would supplant the human with some other kind of being, which we nowadays might call 'transhuman' or 'posthuman'. In effect, the sense of 'judgement' that defines the human for Nietzsche is not focused externally on the ultimate cosmic order but internally on the endless, perhaps even Sisyphean task of managing – if not reconciling – what we know and what we want. In this respect, Nietzsche continues to secularize Kant's original theologically inspired vision of humans as fallen creatures. From this standpoint, the act of passing judgement on another's humanity – as in the Turing Test – poses a challenge. It is outward looking but it treats the larger world – or more precisely, a candidate alien being – as a canvas on which to project the human; yet the human remains itself a bundle of contradictions, not a template that can simply be imposed.
Recent aesthetic theory offers an interesting angle on this dilemma. Nelson Goodman famously proposed that art may be divided into those works that can be forged (because they constitute a unique completed object) and those that cannot be forged (because they can be completed in many ways). He had in mind the distinction between a painting or sculpture, on the one hand, and a musical score or dramatic script, on the other. Against this intuition, Arthur Danto proposed imagining that two artists generate paintings that appear the same to the observer but one used Rembrandt's method and the other Jackson Pollock's. Goodman might claim that subtle differences between the two paintings could always be found, based on which one painting might be judged superior and the other perhaps a forgery. However, Danto argues that Goodman's judgement would probably be based on suspecting that the two paintings had been produced at different times and by different means. For Danto, if you like one, you should like the other. If anything, knowing that they were produced differently should enhance not detract from your aesthetic experience. The Pollock might even be valued more, given the prior improbability of its result.
Danto's point was designed to undermine the idea of forgery. For him, unlike Goodman, an aesthetic judgement involves treating not only the future but also the past of a candidate work 'performatively'. Just as we potentially learn something new about music or drama with each new performance, the same applies to our unlearning ideas about the 'unique craftsmanship' of a painting or sculpture upon realizing that it can be (and could have been) brought about differently. This sense of temporal symmetry dissolves Goodman's original distinction. Of course, aesthetic judgement then gets more squarely placed on the shoulders of the judge – and in that sense, becomes more 'subjective'. Indeed, Danto's championing of Andy Warhol's Brillo Box as art led many critics to claim that Danto dissolves the concept of art altogether.
Now applying Danto to Turing, does entertaining a comparably free — 'morphologically free', if you will — conception of the human undermine the very concept of humanity? Nietzsche believed that it might but remained agnostic about the consequences – and he was thinking only about how Homo sapiens might be transformed in the future. But why could we not also, á la Danto, discover 'humans' who never were Homo sapiens? Moreover, a practical question is attached to the idea of a morphologically free 'human'. Is a more open conception of what passes as human sustainable in a world with finite resources in many different senses? Kant's ideal of 'cosmopolitanism' suggested an indefinitely expanding circle of humanity, which he associated with collective self-improvement through sustained interaction with 'alien' others. Without denying the attractiveness of this ideal, its realizability remains an empirically open question, as non-stereotypically candidate 'humans' come forward for recognition.
Reference
Danto, A. (1974). 'The Transfiguration of the Commonplace'. The Journal of Aesthetics and Art Criticism 33(2): 139-148.
Featured Image: Le Penseur by Rodin, CC BY SA.
---
Proposed citation: Fuller, Steve. 2022. Getting the Measure of Humanity: Or, Taking 'Life is a Work of Art' Literally, https://khk.rwth-aachen.de/2022/05/10/3243/3243/