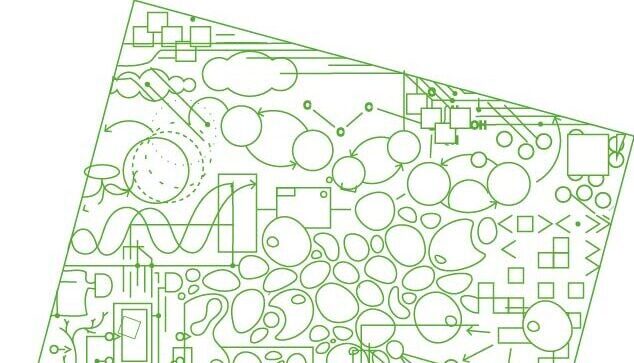 "A Philosophy of Artscience: Something Old, Something Novel" by Clarissa Lee (transdisciplinary researcher, c:o/re Aachen).
Abstract:
This talk explores how one could develop and apprehend a philosophically intuited syzygy that is art and science, giving way to art-science and artscience (without the hyphen). However, this is not merely about what philosophy could do for artscience (the un-hyphenated version is the speaker's preferred choice for reasons to be explained in the talk), but also untangles and highlights the simultaneous (and comparative) philosophical arguments that invariably, even if not intentionally, exert the co-existence of art-like (filtered through aesthetics) and science-like (filtered through cognitive acts of logic) subjects in epistemological discussions that often reinforce reductive representations of art and science. This talk traces the philosophy of artscience as it transports from fledgling theoretical constructs on ways of knowing and making knowledge to the recuperation of knowledge practices marginalized by the 'over-professionalization' of disciplines that led to the dehistoricization and decontextualization of contemporary technoscientifc knowledge, while disrupting the chain of evidence following the tracks of such knowledge over space, time, and culture. This talk will also promulgate philosophy of artscience as a method for research and creative interventions within Science and Technology Studies + Art through some choice examples.
Clarissa Ai Ling Lee was a senior lecturer with the Faculty of Creative Arts at the University of Malaya, Kuala Lumpur, Malaysia, with research specialization at the intersection of performance studies, design studies, science and technology studies, cultural studies, and digital media studies. Previously she has held research positions at the Institute of Malaysian and International Studies at the National University of Malaysia (UKM), the Jeffrey Sachs Center on Sustainable Development and Jeffrey Cheah Institute on Southeast Asia, both at Sunway University Malaysia. She has researched and published on diverse topics in STS ranging from Malaysia's history in the physical/nuclear sciences, participatory-speculative design in policy development, digital infrastructures and social hacking, as well as epistemologies of artscience. She is presently working on her monograph, Speculative Technoscience, that proposes a review of scientific epistemology of the global south through the mediating concept of 'science-like' knowledge as contextualized by artscience and queer epistemologies.
This event is part of our summer semester 2023 lecture series "Complexity".